Basics
Risk management is used to ensure safe and productive facilities operation in asset-intensive industries. Activities include risk assessment and risk mitigation.
ISPM Risk Assessment
ISPM uses an SAP Risk Assessment notification for developing and documenting risk scenarios. The Risk Assessment notification is similar to the Malfunction Report and uses the same code sets, which is logical given a risk scenario is simply a hypothetical failure event.
Scenario development proceeds using either a What-if or RCM approach:
Risk scenarios are developed at Taxonomy Level 6 (primary equipment level)
Component objects (Taxonomy Level 8) are referenced by given scenarios as applicable, e.g. primary failure component, protective device (installed safeguard), etc.

Specified explicitly by tag number

Potential consequences are specified and risk-ranked, with risk reduction credit given for existing safeguards. 
Existing safeguards are evaluated for the amount of risk reduction they provide and are assigned risk reduction credit values.
For additional information, reference the following materials in the Technical Library:
Make the Most Out of Process Safety and Operability Information
Risk Management with Process Hazards Analysis (PHA)
ISPM Risk and Criticality Assessment
Equipment Criticality Ranking (ECR)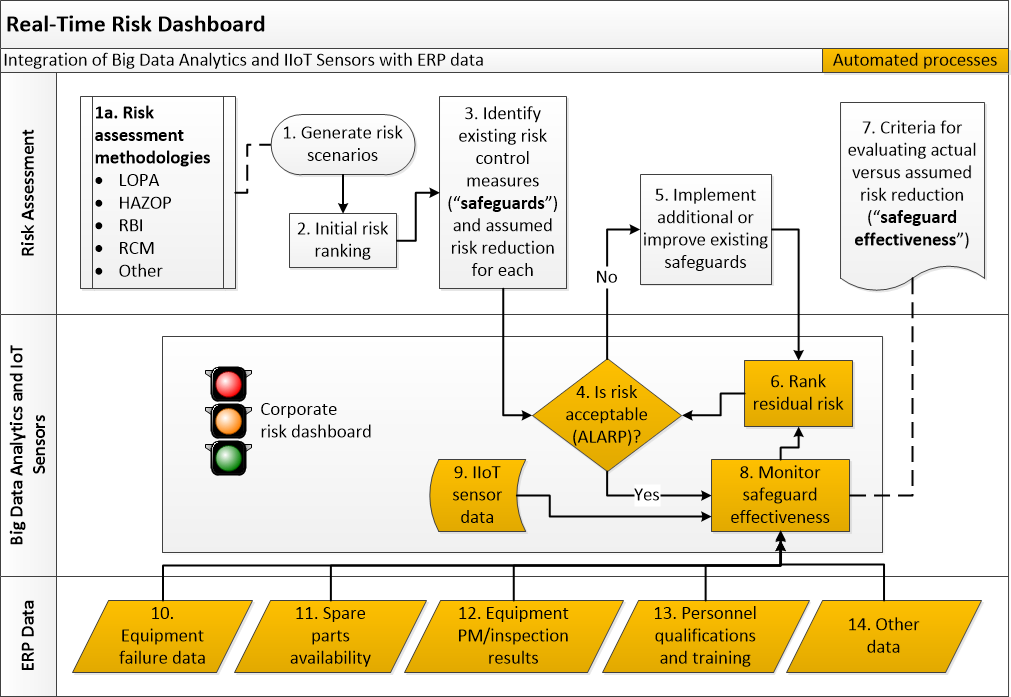 Preventive Maintenance
With ISPM, all preventive maintenance and inspection (PM) routines are treated as safeguards used to mitigate risk.  Each PM task is ascribed an incremental amount of risk reduction or safeguard priority rating for each equipment item upon which it is performed.  Safeguard priority ratings are validated periodically against field inspection results and equipment reliability data for said equipment and the same equipment type in similar service.
PM scope and interval are in most cases dictated by severity of service and level of risk associated with the equipment upon which the tasks are performed.  Therefore, in most cases maintenance plans are assigned to the functional versus materialized aspect of equipment (functional location object). 
It is important to record a pass-fail judgment or inspection verdict explicitly for each tag number specified in the inspection scope.   Inspection verdicts used to facilitate data-driven decisions for optimizing PM interval and/or scope.